About Our Farm
Located in beautiful southeastern Minnesota, Blue Fruit Farm covers 5 acres of certified organic aronia berries, black currants, blueberries, elderberries, honeyberries, cherry plums, and plums. Our farm overlooks a stunning microclimate known as Wiscoy Valley, surrounded by forest and native prairie. It allows our plants to benefit from the bountiful population of busy pollinators.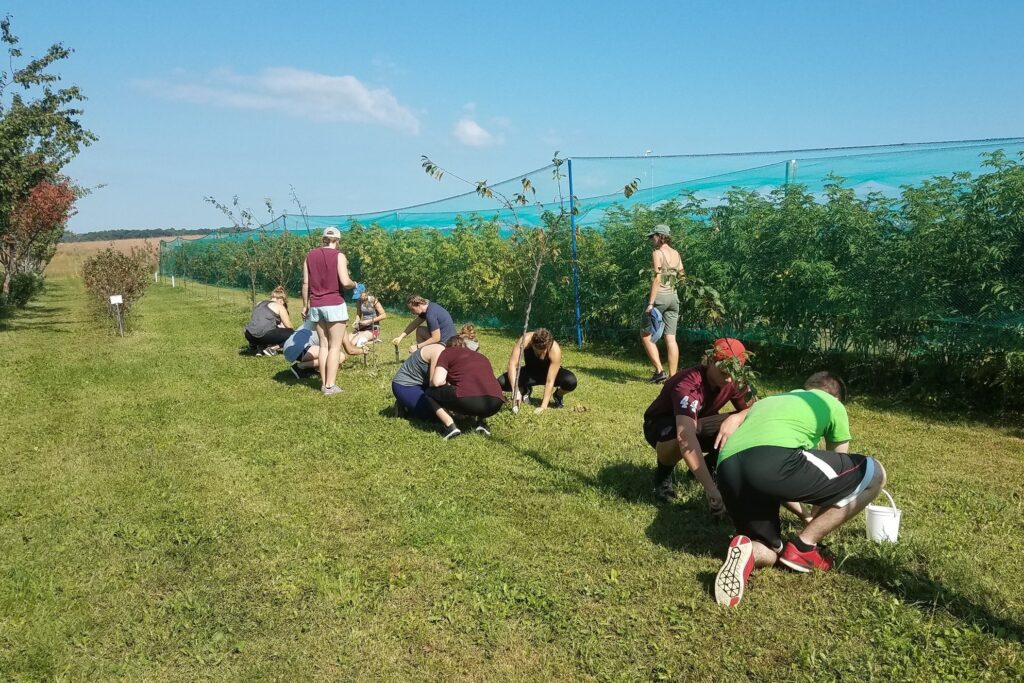 The farm was founded by Jim Riddle and Joyce Ford who have been leaders in the Organic food system for decades.
Because we have overhead netting for bird protection and hand harvest, our fruits can ripen naturally to full flavor. We collect rainwater for irrigation and use solar power to run the irrigation system. We are exceptionally proud of our Fertility Practices and Food Safety Guidelines.
We sell fresh and frozen fruit in minimum orders of 5 lbs. We also make limited amounts of jams and juices from our fruits. Keep Up With Our Farm by entering your info below, SHOP online, or join us for U-Pick Blueberries and Blue Fruit Fest!
We encourage you to check out our Media Spotlights, learn about the Friends of our Farm, and check out our Recipes!