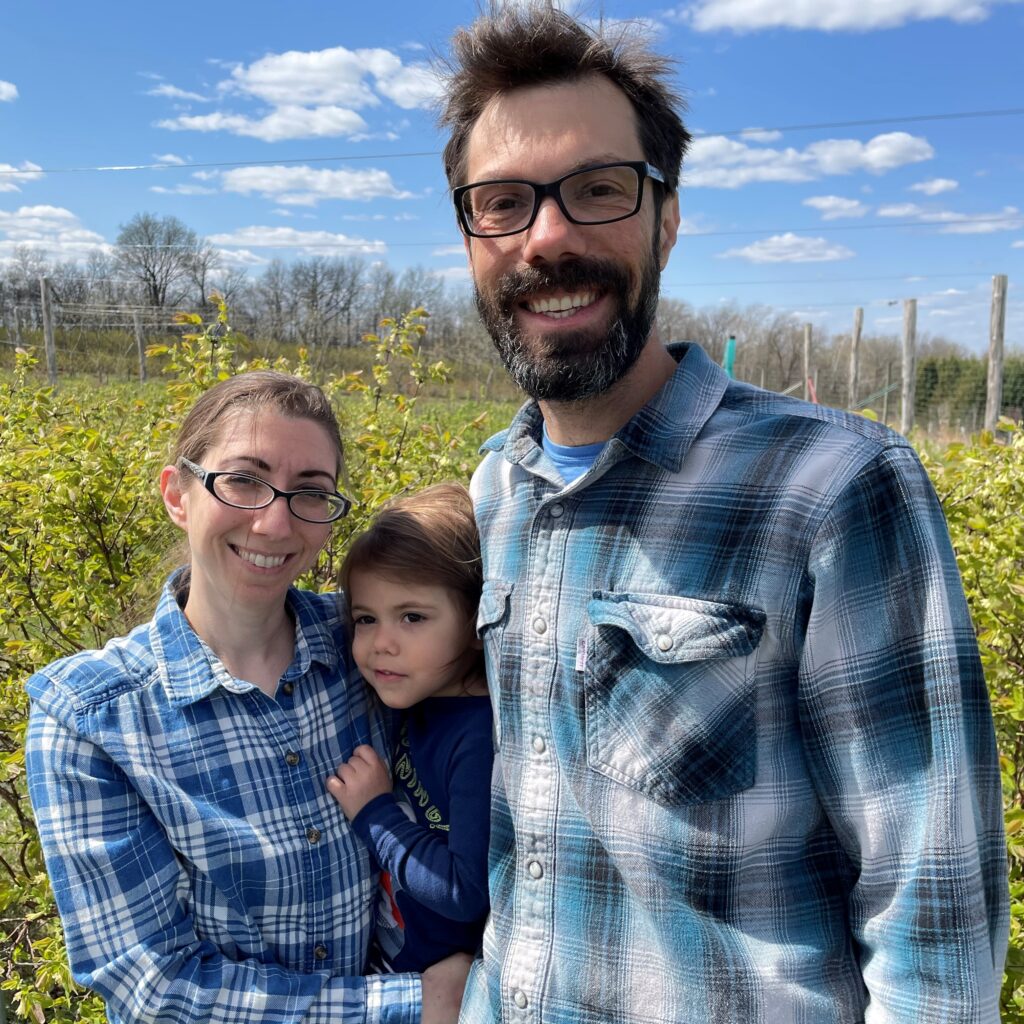 BEN AND NATALIE MCAVOY – OWNERS
Ben and Natalie McAvoy are delighted to be the new owners of Blue Fruit Farm. They value healthy food and sustainable agriculture and are excited to be able to share that with others. Ben and Natalie are committed to producing quality fruits for the local area.
Enjoying canning and preserving food from their own garden for many years, they have continued making Blue Fruit Farm's jams and juices using Joyce's tried and true recipes.
Ben and Natalie are grateful to have learned from Jim and Joyce as they mentored them on all aspects of running the farm. They are dedicated to maintaining high organic standards and sustainability, as well as encouraging customers to be hands on at the farm with a variety of pick your own fruits.
Ben is involved in all aspects of the operation, from planting, pruning, harvest, farm tours, guiding you pickers, and deliveries. He maintains all our equipment and infrastructure.
Natalie is involved in every aspect of the farm, especially maintaining organic certification records and all aspects of running the business. She meticulously sorts and packs all of the fruit to ensure the highest quality berries for customers.
Their daughter is happy to be the official berry taster!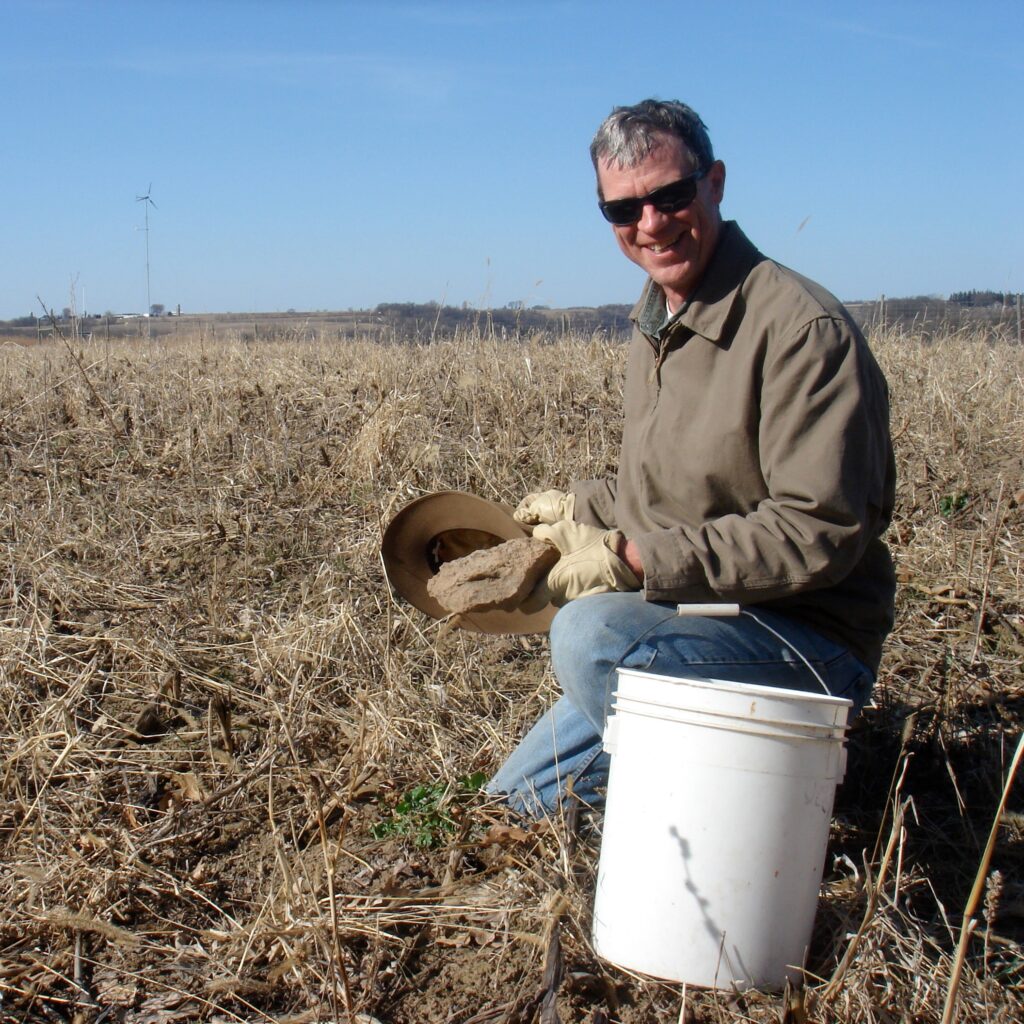 JIM RIDDLE – FOUNDER
Jim Riddle grew up on a small, diversified farm in Iowa, and has been involved in farming since graduating from Grinnell College in 1978. In addition to operating Blue Fruit Farm, Jim has been involved in the organic sector for more than 30 years as an organic inspector, consultant, educator, speaker and activist. Jim was founding chair of the Winona Farmers Market and the International Organic Inspectors Association. He served on the National Organic Standards Board and on the boards of the International Organic Accreditation Service and the Organic Farmers Association. Jim currently serves as chair of Minnesota's Organic Advisory Task Force, which advises the MDA and UMN on organic policy and research priorities.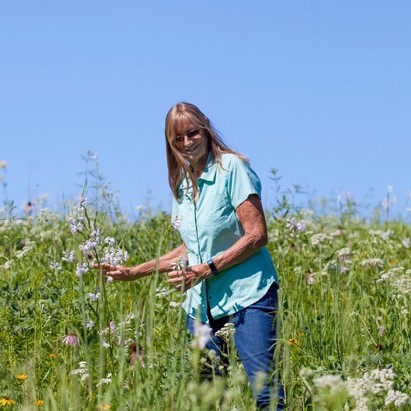 JOYCE E FORD – FOUNDER
Joyce E. Ford started her career as an organic vegetable farmer in the 1970's. She and her husband, Jim Riddle, helped organize the Winona Farmers Market. She was an organic inspector for over 20 years, and helped organize the International Organic Inspectors Association (IOIA). She has trained organic inspectors for the IOIA and was the first inspector to monitor pipeline construction on organic farms, enforcing MN's Agricultural Impact Mitigation Plan's Organic Appendix.
Joyce served on the MOSES board of directors for 6 years. More recently she helped develop a Healthy Food Charter for the State of Minnesota. In 2013, Joyce and Jim were awarded EcoFarm's Stewards of Sustainable Agriculture. In 2019, they received the MOSES Farmer of the Year award.